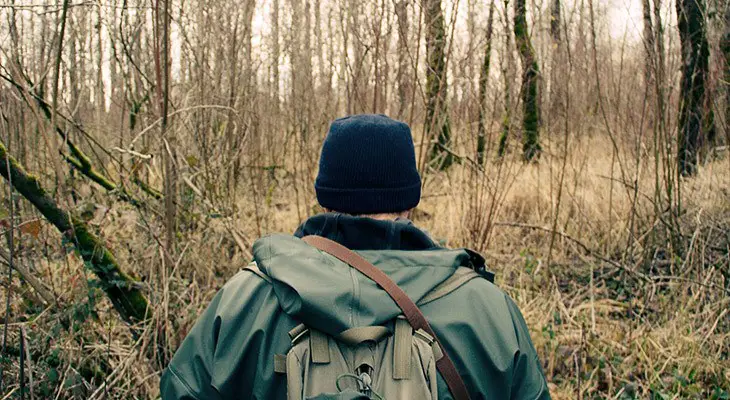 Highland Tactical Backpacks: Reviewed, Rated & Compared
Thanks to the style, adaptability, and functionality of their products, Highland Tactical has become a brand to be reckoned with in the world of backpack production. In this Highland Tactical Backpack review, I'll thoroughly evaluate and compare some of their most popular models.
What makes Highland Tactical Popular?
A clear distinction that exists between the Highland Tactical brand and other backpack making brands is the adaptability of their products.
It doesn't matter if you need outdoor survival bags for hunting, for camping or even for military purposes, their well-designed products will always enhance your experience. Furthermore, they take pride in the uniqueness of their designs.
They have an established vision to help ease the journey of a beginner trying to access the tactical world. At the same time, they take special care not to compromise on their products in such a way that will make them inadequate for experts such as military soldiers.
---
Who are Highland Tactical Backpacks made for?
These backpacks are made for everybody - male and female. The adaptability of their designs makes it suitable for anyone who chooses to embark on outdoor activities. Check out their Instagram for a good idea of what their products are designed for. 
So it doesn't matter if you're planning a camping, hunting, or hiking trip - Highland Tactical has got you covered. Some unique features that help enhance the experience of the user are part of the designs: quality materials, MOLLE webbing, adjustable straps and so on.
Highland tactical backpacks are also available to people all around the world. Buying a Highland Tactical Backpack is effortless. All you have to do is place your order online and then just sit back and wait for it to arrive. 
---
What We Looked At: highland Bag Guide
Materials
In this review, the materials used to make these backpacks are critically examined. The materials used to make different parts of the backpacks, such as the straps, the handles and the zippers and these materials affect the functionality are also carefully examined.
I should say right now that for customers to have the best experience with these products, the materials have to be carefully chosen.
Straps
Another element that's carefully considered in this review is the straps. There are different ways straps are part of the backpack designs.
The type, number, and placement of straps inevitably affect the performance of backpacks. This review goes further to establish little details, like the adjustability of the straps. It's these little details that will affect ease of use.
Size
The size of each model reviewed under the Highland Tactical Backpack brand is also stated in this review. It's essential to talk about the size of the models of backpacks that are featured in this review so that potential consumers can decide if such backpacks will meet their needs.
Compartments
It's very important to talk about the number and type of compartments every Highland Tactical Backpack has because the compartments are closely related to the functionality.
When you're out on the trail, you need to be able to organise and separate your belongings efficiently, for example, keeping wet clothing apart from dry clothing, having somewhere to store muddy shoes, and knowing exactly where your flashlight is when you need it. The design of your backpack can affect your safety whilst out on the trail. 
It's very important for potential buyers to have the ability to decide which model will best satisfy their needs. In order to do this, information about the compartments is essential, and is provided below. 
Style Options
Typically, Highland Tactical Backpacks boast a rugged beauty. However, there are various options presented to consumers. 
In terms of color and design, you get to choose which model you prefer based on your personal preference for these features. This review will also highlight the special features possessed by each model of the backpack.
Warranty
You'll also learn about the warranty for each of the models in this review. Generally, Highland Tactical provides a warranty for each and every product sold directly or by authorized dealers.
There are however some things that can cause exclusions from coverage, such as damage resulting from abuse or misuse or damage resulting from the modification of a product by a customer. You can get the full details here. 
---
Highland Tactical Backpacks Reviewed & Compared
1. Highland Tactical Basecamp Heavy Duty Tactical Backpack
Quick Look - Bag Features
This Highland Tactical model is heavyweight polyester with MOLLE webbing on the front. There's also a water bladder pocket, midsized zippered pockets and two additional zippered pockets at the front for small items like keys, pen, and flashlights. The backpack also has a waist strap, four compression straps, and padded air-mesh adjustable shoulder straps.
The strong design makes it suitable for outdoor activities like camping and hiking and also for deployments. The MOLLE webbing protects it from water absorption from the atmosphere.
This model, however, has only one large compartment with a laptop sleeve and this can be unsuitable for some people who require more space. It's also fairly expensive. Similar to Basecamp is the Hynes Eagle 38L Flight Approved Backpack.
Looking For A Better Option?
Hynes Eagle 38L Flight Approved Carry-On Backpack
Why is this A better Tactical Backpack choice?
This backpack is a better choice because it fits the maximum size allowed on an IATA flight.
The design also provides consumers with three carrying choices. You can change it from a backpack into a duffel or even a suitcase very easily. However, despite being better for air travel it isn't so suitable for outdoor activities.
---
2. Highland Tactical Apollo Heavy Duty Backpack
Quick Look - Bag Features
Made of heavyweight and durable polyester, the Highland Tactical Heavy Duty Backpack features several pockets in front, on the back and sides. It has one large main compartment that can also accommodate a laptop. The front pocket has a zipper.
This backpack also features padded air-mesh adjustable shoulder straps, adjustable sternum slider, and adjustable waist strap to ensure comfort. MOLLE webbing on the front gives users the choice to add additional gear.
This particular model is great for military and tactical needs. This makes it suitable for hunters, campers, and hikers. The Apollo can also withstand the elements and will last you for a very long time because of the heavyweight material used.
Another good thing about this backpack is the fact that it offers a lot of storage options. With all of its advantages, this backpack has only one large compartment and can be quite heavy because of the material used in its construction.
Similar to other models in the Highland Tactical Brand, it's quite expensive. A similar and perhaps preferable option is the Bworppy Military Tactical Backpack.
Looking For A Better Option?
Bworppy Military Tactical Backpack
Why is this A better Tactical Backpack choice?
The waterproof 900D oxford material might make this backpack a better choice for you.
It has features that are similar to the Highland Tactical Apollo and is also quite a lot cheaper.
---
How Do These Models Compare?
Size
The Highland Tactical Apollo Heavy Duty Backpack (18x19x11 inches) is larger than the Highland Tactical Basecamp Heavy Duty Tactical Backpack (14x10x18.5 inches). The Apollo has more space than the Basecamp and this makes it more suitable for outdoor activities. Both backpacks can easily accommodate a laptop as they both have a laptop sleeve.
Price
The Highland Tactical Apollo Heavy Duty Backpack costs more than $50 while Highland Tactical Basecamp Heavy Duty Tactical Backpack costs less. Although the Basecamp is more adaptable than the Apollo, it's smaller and it costs less. The Basecamp backpack is one of the cheapest models of backpack offered by the Highland Tactical brand.
Functionality
The Highland Tactical Apollo Heavy Duty Backpack is primarily for military and outdoor purposes. The Highland Tactical Basecamp Heavy Duty Tactical Backpack, on the other hand, is also good for outdoor purposes, but it's not as strong as the Apollo.
---
People Also Ask (FAQs)
Are Highland Tactical backpacks good quality and durable?
Highland Tactical Backpacks are well known for their durability and high quality.
Can you take this backpack + a carry-on bag on planes?
The two models featured in this review are too large for an extra carry-on bag, put could be used for your main carry-on bag, depending on your airline. Always check with your airline before you fly. 
How do you wash or clean a Highland Tactical Backpack?
Tactical backpacks needs regularly cleaning to prevent wear and tear. You can clean the insides with a vacuum and then you spot clean with a toothbrush using mild detergent mixed with water. You can also clean the outside of your tactical backpack with a cloth or soft brush.
Where can you buy backpacks at cheap prices?
You can buy these and a whole range of other backpacks on amazon.com.
---
Conclusion
Highland Tactical Backpacks are typically known for their durability and functionality, although they can be fairly expensive. It doesn't matter what you need a tactical backpack for, you're sure to find a Highland Tactical Backpack that will satisfy you. 
Photos via: https://hltactical.com/